DEAR has opened up boundless new opportunities for us.
South African's own Sexy Socks is a social mission and a cool cause. Sexy Socks seeks to give all children in South Africa a warm pair of economical, stretchy, and, perhaps most importantly, awesome socks to wear to and from school. Sexy Socks has a colourful brand image and a lovely cause to rally with, but unfavourable inventory management was certain to hold them back. The small crew deployed DEAR inventory management software to get their inventory in order.
"The transfer feature was a particular highlight. We send and receive stock regularly between locations."
* Multiple features related to real-time insights and day-to-day management have also come into play.
* DEAR has streamlined things. "We can now see what we have, what's on order, and what we need to order."
Get Sexy Socks' Full Story Today
Learn how they transformed their business with DEAR – and how you can do the same.
Download The Story

About Us
INNO cares about data accuracy since it is a core value for small businesses navigating the change of the market. Having developed a unique approach to on-going monitoring, we take clients through the beginning stage smoothly and they quickly learn how to operate the new software. At INNO, we believe it is essential to build up trust and empower staff and management to make well-informed decisions about the business with the help of powerful software.
Right Software | Right Service | Right People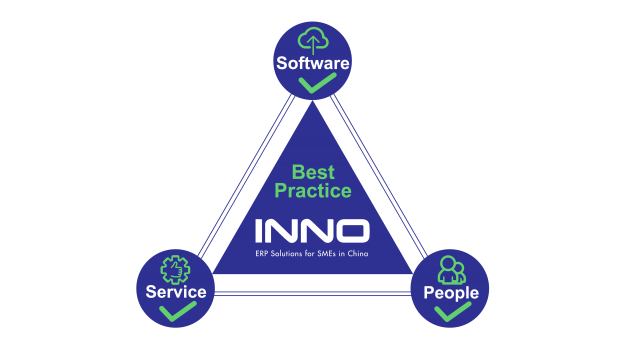 INNO founder Jano Tse has 12 years of experience in implementing ERP systems for foreign and local SMEs. He also specializes in the accounting process under China's business environment. Jano's passion for disciplined delivery and methods for meeting goals on time and under budget is exactly what INNO brings to each of the clients.
Main services:
Talk to one of the INNO experts to discover one ERP solution for your operation – Click here to book your time slot today.
More Client Stories…
This article was originally posted at Dear Systems.